[one_fourth first]

[button link="https://masonrydepotny.com/wp-content/pdf-brochures/stone/mesa.pdf" size="l" text="grey" window="yes"]Download Brochure[/button]
[/one_fourth]
[one_fourth]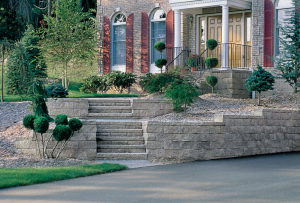 [/one_fourth]
[one_fourth]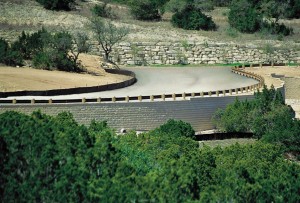 [/one_fourth]
[one_fourth]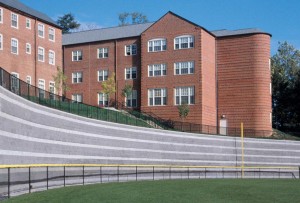 [/one_fourth]
Our professional team and their technological innovation have made Tensar International Corporation a world leader and expert in technology-driven solutions for ground stabilization and soil reinforcement. This staff represents a wide range of technical disciplines and professional experience. Extensively published, academically active and heavily involved in professional societies, Tensar professionals are noted leaders in the civil and geotechnical engineering/consulting, environmental management and solid waste management industries.
Our large and experienced staff includes civil, geotechnical, structural, industrial and construction engineers. Many hold advanced degrees. Additionally, we have registered Professional Engineers covering more than 40 states, most Canadian provinces and Puerto Rico.
Aggressive in research and development, we were the first to introduce geogrids to the world. We were also the leader in developing numerous geosynthetic applications, products and design methodologies, including the first:
Geogrid-reinforced soil slope
Geogrid-reinforced MSE retaining wall
Geogrid-reinforced landslip repair
High integrity, mechanical connection system for geogrid-reinforced retaining walls
Geogrid-reinforced roadway
Vertical expansion of a municipal waste landfill
Vertical expansion of an industrial sludge pond
Geogrid-reinforced cap of an industrial waste sludge pond
Sub-Title D inboard steepened slope
Geogrid-reinforced soil veneer landfill cover system
Municipal landfill cap with 1H:1V side slopes
Geogrid landfill liner support system
Mining grid for roof and rib control and longwall screens
To protect our significant intellectual investment, Tensar owns an extensive portfolio of valuable U.S. and international patents, with additional patent applications pending. The Company also owns various registered trademarks and other intellectual property.
Look to Tensar International Corporation as the market leader for technological innovation, state-of-the art design techniques and application efficiency. It's our way of doing business. You can expect this same enthusiastic approach toward every project we undertake.