[one_fourth first]

[button link="https://masonrydepotny.com/wp-content/pdf-brochures/stone/Catalog_2013.pdf" size="l" text="grey" window="yes"]Download Brochure[/button]
[/one_fourth]
[one_fourth]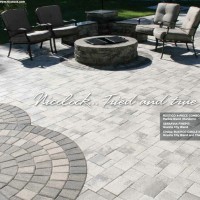 [/one_fourth]
[one_fourth]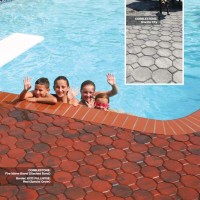 [/one_fourth]
[one_fourth]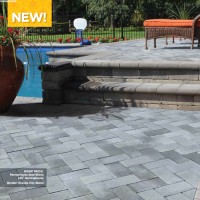 [/one_fourth]
ONLY NICOLOCK HAS PAVER-SHIELD™
What is Paver-Shield?
Paver-Shield™ is Nicolock's patented manufacturing technology that ensures that your pavers will stay looking great for a lifetime. Pavers made with Paver-Shield™ have an ultra dense surface and richer, more vibrant color that will not fade. Our technology starts with more color, cement, and only very fine aggregate on the wear surface. Although "smooth as silk" in appearance, pavers with Paver-Shield™ have great slip resistance when used on walkways, patios, and pool decks.
Beneath the Paver-Shield™ surface, heavier aggregate gives the pavers their strength and durability. This aggregate is never exposed with regular wearing or through the ravages of acid rain or ocean air. More important, Paver-Shield™ provides protection against harsh de-icing salts.
Does the color go all the way through Nicolock pavers?
All Nicolock pavers have color throughout the full thickness of the paver. Those manufactured with our exclusive Paver-Shield™ process have an extra concentration of cement and pigment on the wear layer providing deep rich colors and a smooth, dense wear layer.
Your investment is far too valuable to stop at the surface.
Protect your investment with Nicolock's revolutionary Paver-Shield™ for richer more vibrant color that will not fade and a smooth ultra-dense surface that will not wear.
Guaranteed Fade Resistant
Vibrant Color throughout Paver
Protects Against De-Icing Salts
Lifetime Warranty
Patented Technology

MORE COLOR
MORE STRENGTH
MORE LIFE